Solar panels are the star of the show when it comes to renewable energy. For homeowners looking to save money on energy bills or switch to a more sustainable power source, solar panels are a great place to start. Here's everything you need to know about solar panels, from how they work to how to choose the right panel for your home.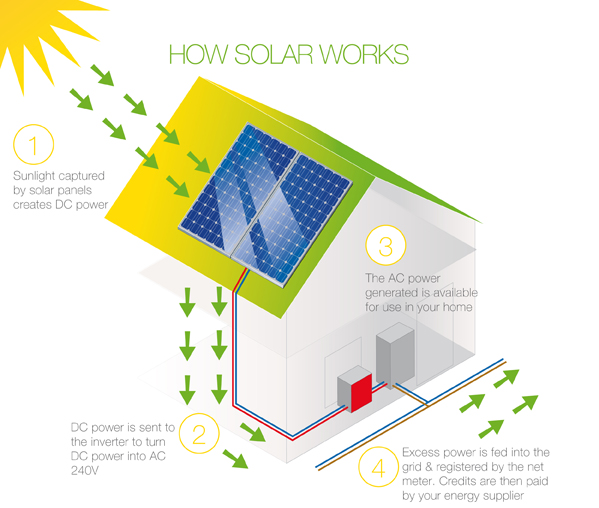 Solar panels use the sun's energy to generate electricity. There's enough light hitting Earth all the time to meet the planet's energy needs, with plenty left over. At its smallest level, light– and all other electromagnetic radiation– takes the form of a particle called a photon. Think of a photon as a little packet of energy radiating out from a radiation source (like the sun). Photons bounce off of objects or are absorbed, allowing us to see.
Photons have no electric charge by themselves, but solar panels can create it. Solar panels are covered with photovoltaic (PV) cells which absorb photons from sunlight. These PV cells, usually made of silicon, consist of two layers, one positively charged and one negatively charged, stacked on top of each other. When a photon hits the material, it knocks some electrons loose. Those electrons flow and accumulate, creating a DC electric current which get converted into DC power for use in a home, stored in a battery, or passed onto the electrical grid.
Solar panels convert photons into DC energy.
Photons from solar radiation collide with PV cells on solar panels, knocking loose electrons that form a DC electrical current.
Inverter converts DC energy into usable AC power.
The inverter takes the DC current generated by solar panels and converts it to AC power, which is usable in the home.
Excess production is stored or passed back to the grid.
Excess power can either be sent back onto the grid (which usually generates credits through net metering) or stored in a battery.
WHY INSTALL SOLAR PANELS?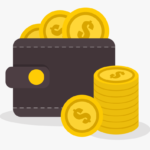 Going solar is a great way to cut costs by producing your own power for less than what you buy from your utility.
Lowering your cost for electricity gives you greater peace of mind and allows you to enjoy more of the comforts
Installing solar panels is a great way to power your life in a more sustainable way and improve the carbon footprint.
AVOID UTILITY RATE INCREASES
By going solar, you can lock in a rate on energy and protect yourself from rising utility costs.   
Monocrystalline vs. Polycrystalline Solar Panels
There are two main categories of solar panel available on the market: monocrystalline and polycrystalline. The difference is subtle, and lies in the type of silicon used in the panel's cells. Monocrystalline panels use a single crystal of silicon, grown to the proper size for the panel; polycrystalline cells use many small crystals of silicon melded together. Monocrystalline cells are generally more efficient, but are more difficult to produce, and thus can be more expensive. However, as solar technology and production capacity improves, monocrystalline panels are becoming more and more affordable, and are typically more aesthetically pleasing. Therefore, monocrystalline panels have become the more common type of panel used in residential installations. 
Monocrystalline solar cells (left) are generally more efficient and more aesthetically pleasing, and have become the standard for most residential installations.
Polycrystalline panels (left) are less efficient, but cheaper to produce, and were common in residential installations for many years.
WHAT TO LOOK FOR IN A SOLAR PANEL
Wattage
The first factor to consider in a solar panel is wattage - the higher the wattage of the panel you choose, the fewer you need to achieve your target energy production - and vice versa.
Manufacturer's Warranty
Evaluate the length and coverage of the manufacturer's warranty for any panels you consider. Most reputable brands offer a 25 year manufacturer's warranty against defects and malfunctions
Degradation Rate
Understand the degradation rate of your solar panels. Degradation occurs in all solar panels due to wear and tear. Most panels degrade at a rate of less than 1% per year.
Aesthetics
The look and feel of the solar panel you choose is important - after all, the panels will be visible on your roof. Many modern panels are available in sleek, black-on-black designs.
NEED HELP FINDING THE RIGHT SOLAR PANEL?
Our team of expert energy consultants is ready to help you evaluate and find your ideal panel
See for yourself why homeowners rave about there RVRE Experience
Our Solar Installer team was highly knowledgeable and personable. This is a very good company that is working from some time. I was very impressed with 25 years warranty, the precision of proposal and immediate availability of RVRE team. Also their prices were very competitive. I strongly recommend them.
Get A Customized Quote From The Most Transparent Pricing In The Industry.
See for yourself why homeowners rave about there RVRE Experience
I had very positive experience working with RVRE Team. Having a busy schedule I have limited availability but they made themselves available at times when I could speak with them and there system is so automated that every morning I get the status of project updated on my WhatsApp till last evening. So I was peaceful and calm with my Solar installation
Get A Customized Quote From The Most Transparent Pricing In The Industry.
See for yourself why homeowners rave about there RVRE Experience
We had installed our Solar Plant with RE Renewable Energy Private Limited in 2019. I appreciate their system of explaining each and every thing before the process start. Since we are not much aware of working of solar, solar products, Solar generation etc. But RVRE team explained each and every thing in details. Their products supplied to us are very good and as per specifications. We are not having any issue till now. We are very much satisfied with Solar generation and saving in electricity bill we are getting month on month. We thanks RVRE team for their good work and quality of services and products they are supplying
Get A Customized Quote From The Most Transparent Pricing In The Industry.
GET THE BEST SOLAR PANELS ON THE MARKET WITH RVRE
RVRE works with the most trusted brands and manufacturers in solar to offer every homeowner the best solar panels for their unique situation. Our expert energy consultants will help you determine the most important factors to consider and identify the solar panels most suited for your installation. See below for some of the solar panel brands and manufacturers we work with.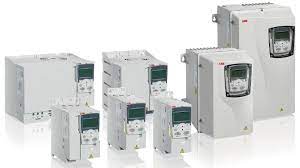 How much should I pay for solar panels?
The right price to pay for solar panels is different for every homeowner, and depends on a number of factors. Determining the right price starts with an evaluation of energy usage, which will pinpoint the proper target capacity for the system. Once this is determined, the next step is to evaluate usable roof space and sun exposure to identify the number of panels the roof can hold and where to place them for ideal performance. The final step is to consider the panels to use to reach the target capacity of the system in the available roof space. 
Following this process will ensure that your system is designed to the correct capacity and delivers the most possible value. 
EVALUATE ENERGY USAGE
DETERMINE SYSTEM CAPACITY
EVALUATE ROOF
SPACE
CHOOSE
PANELS
State & Local Incentives
Many states, cities, and utilities offer incentives for homeowners to install solar panels. Many of these incentives are in the form of tax credits or rebates. Others are performance-based incentives, which compensate homeowners based on the amount of energy produced by their solar panels. Our expert energy consultants can help you find and take advantage of any eligible incentives in your area.
Federal Solar Investment Tax Credit (ITC)
The biggest active solar panel incentive in the United States - allows homeowners to claim a tax credit of 26% of the cost of any new solar installation project. The ITC was originally slated to step down to 22% at the end of 2020, but was extended at the current value through 2022.
CALL OUR TEAM
Our expert energy consultants are standing by, ready to answer your questions and help you understand the details of going solar.
BOOK NOW
Find a time that fits your schedule and book an appointment with one of our expert energy consultants.
GET OUR BUYING GUIDE
Everything you need to know about shopping for solar – the questions to ask, the factors to consider, and much more. Download it here